FAMILY VISITS AT THE MARSH
UPDATE: Due to the Covid-19 pandemic, Thorne has cancelled "Family Visits at the Marsh" open hours. Please check back for updates.
Your family is welcome to explore the Sombrero Marsh trails as those have remained open to the public. Head on out to the marsh to identify tracks, listen to songbirds, catch critters in a net, or just soak in the beauty from the gorgeous mountain views!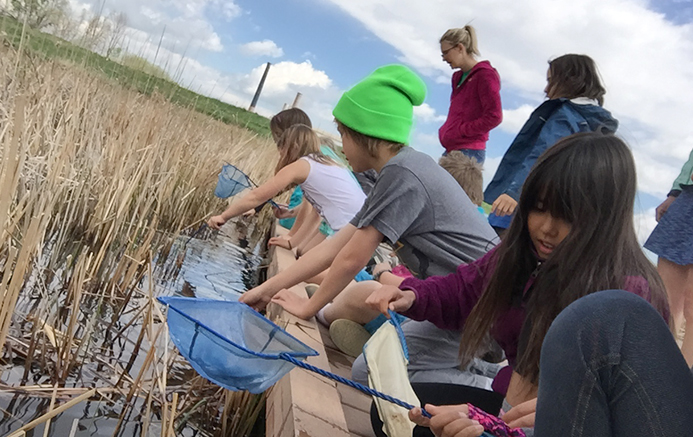 COME VISIT US AT SOMBRERO MARSH
Stop by Sombrero Marsh Environmental Education Center in Boulder (1466 63rd St. Boulder, CO 80303). Sombrero Marsh has outdoor play/learning spaces including interactive exhibits, a trail system with boardwalks, and 45 acres of open space including both prairie and wetlands. Whether you are an avid birder coming to view the ever changing species of birds at the Marsh or a mom looking for a fun, and free activity to do with your child, you will not be disappointed. CLICK HERE for directions to the Marsh. For more information about visiting Sombrero Marsh, e-mail info@nullthornenature.org or call 303.499.3647 x100.
"My son caught a tiger salamander and the staff at Thorne helped him to identify what it was and why it lives here at the marsh. His reply was, "Mom, nature is COOL!"
– Thorne Summer Camp Mom