A SUMMER JOB THAT MATTERS
Do you have a passion for spending time outside and working with kids? Come be part of Thorne's team of dedicated summer camp instructors and make a real impact on the lives of children and their connection to nature!
To apply, please send a statement of interest to natalie@nullthornenature.org along with a resume.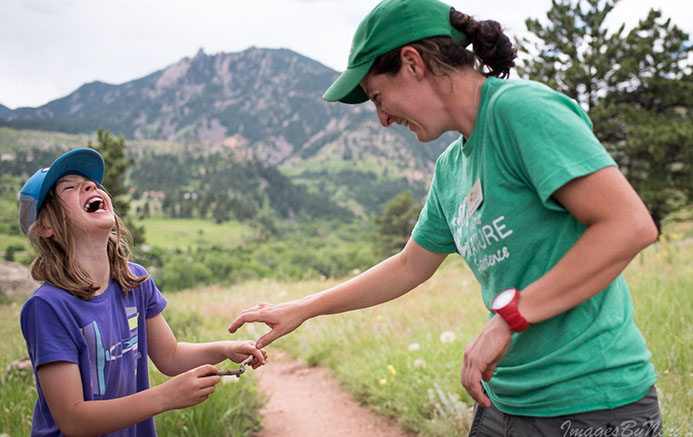 CAMP POSITIONS AVAILABLE
Follow the links below to learn more about Thorne's fabulous perks, pay rates, and for detailed job descriptions.
WHY WORK WITH THORNE?
FUN: A typical "day at work" is playing outside- building forts, getting muddy, splashing through creeks, all the good stuff!
WORK THAT MAKES A DIFFERENCE: Inspire the next generation of environmental stewards! We believe that every kid should have an outdoor summer adventure, so 25% of our campers receive full scholarships to help ensure access for all.
ADVENTURE: Choose your own adventure while teaching kids survival skills, nature art, crafting, scientific discovery, wild nature play, and so much more.
COMMUNITY: Enjoy a community of staff who share your love of having fun outside, are life-long learners, and are inspired by doing work that makes a difference.
PERKS: Thorne staff receive pay well above minimum wage, pro deals with top outdoor companies, family discounts on camp, and discounts with several local businesses including a yoga studio and climbing gym.
HOW TO APPLY
Please send a statement of interest to natalie@nullthornenature.org along with a resume that includes at least three professional references.
ADDITIONAL OPPORTUNITIES
Looking for volunteer and internship opportunities? CLICK HERE for more information.
Interested in other positions at Thorne? CLICK HERE to learn more.