EDVENTURER CLUB
EdVenturer Club members make an annual contribution of $1,000 or more to Thorne to help connect disadvantaged youth to nature.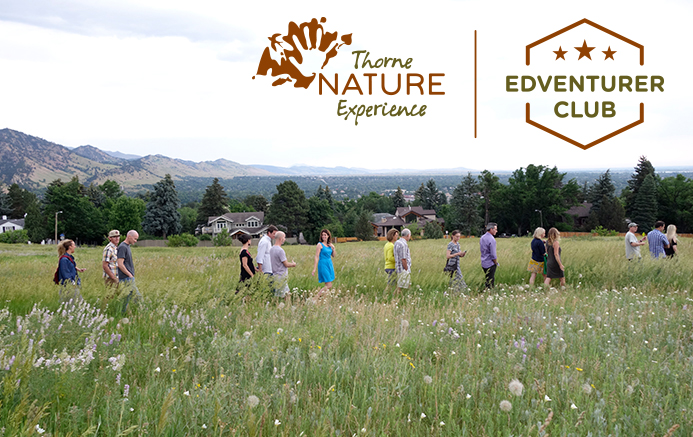 JOIN THE EDVENTURER CLUB

Thorne Nature Experience has been connecting Boulder County youth to nature through joyful, hands-on, place-based environmental education experiences for nearly seven decades, and our mission is more important now than ever. As the cost of delivering high-quality, safe, and fun nature-based programming rises, it is essential that the inequities in children accessing the outdoors are addressed.
In Colorado, 57% of people of color and 55% of low-income people live in nature-deprived areas. Low-income and Latino youth have historically been left out of nature exploration which is why Thorne provides more than $600,000 in camp scholarships and subsidized school programming to 7,000 underserved children each year.
Generous support from individuals like you helps ensure that all children can experience the benefits of nature-based play! By joining the EdVenturer Club through your annual contribution of $1,000+, you are giving a child the gift of a lifelong connection to nature and sowing the seeds for the next generation of Earth stewards.
With Colorado's Child Care Contribution Tax Credit, CO taxpayers who make a monetary contribution to Thorne Nature Experience may claim an income tax credit of 50% of the total donation! CLICK HERE to learn how you may benefit from the tax credit.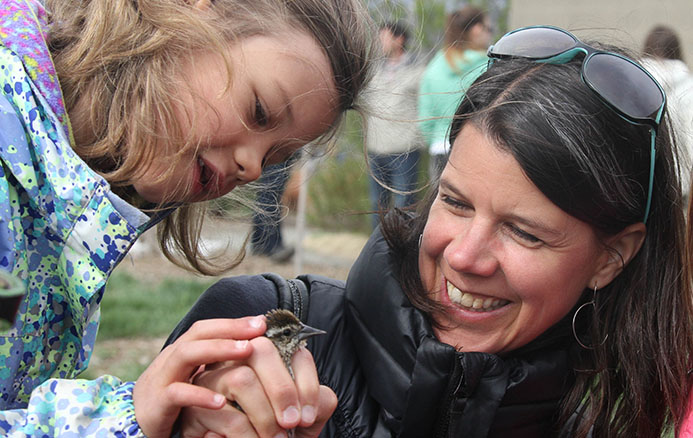 EDVENTURER EVENTS
Thorne holds special EdVenturer events to honor members' generosity and commitment to ensuring nature is for all! Past events included Wine Tasting and Wildflower Identification for adults and Bird Banding and Bagels for families.
This year's EdVentures:
Bird Banding and Bagels (All Ages)- May 13, 9 am-10:30 am
Personalized Nature Connection Event (All Ages)- Your choice of date & time
Celebrating Oak's Legacy (Adults Only)- June 23, 5 pm-7 pm
Herb Walk and Farm-to-Table Dinner (Adults Only)- August 11, 5:30 pm-8:30 pm
Natural Night Out (Adults Only)- October 27
"Thorne's mission and programs for children are excellent and are needed now more than ever. I just love what you do and am honored to support Thorne!"
– Thorne EdVenturer Club Member