EMPLOYMENT
Thorne is a leader in teaching young people Earth stewardship through environmental education and nature connection programs. Our team is made up of dedicated professionals who work creatively and collaboratively to develop and deliver fun and impactful programming. At Thorne, we value our staff by paying our employees a living wage; focusing on equity and inclusion for our staff and the kids we serve; and offering opportunities for professional training and development. Thank you for your interest in joining our team and we look forward to connecting with you.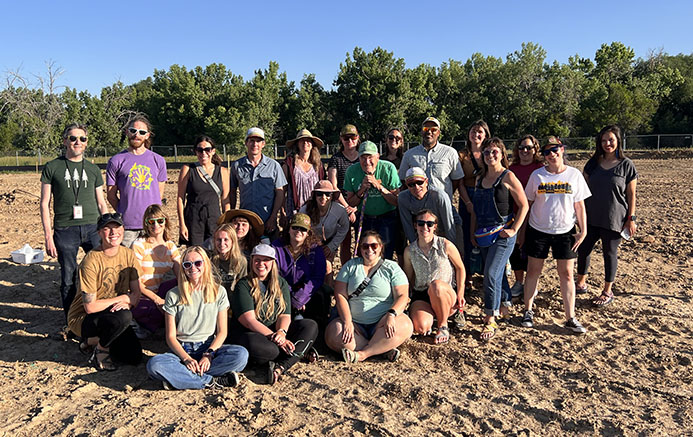 OPPORTUNITIES
Development Director
Thorne believes that kids grow better in nature, do you? If so, you would be an ideal fit as the Development Director on our team. This position has the opportunity to help raise funds that support Environmental Education programming for the youth of our community, with an emphasis on scholarships for historically excluded youth, to ensure ALL Boulder County youth receive the social, emotional and health benefits that come from spending time outdoors.
The Development Director is a leadership position focused on the strategic direction, growth, and overall management of the development department. The Development Director is responsible for the development and implementation of the annual fundraising plan. Additional responsibilities based on the skills and interests of the Development Director could include major donor relations, membership giving, business partnerships (gifts and in-kind contributions), foundation and government grants, design and marketing of fundraising appeals, special events, fulfillment and reporting, participation in fundraising to close out our current Capital Campaign and community outreach to promote the organizational mission.
CLICK HERE to view the complete job posting and how to apply.
---
Thorne Nature Preschool- Join Our Team
Thorne Nature Preschool aims to support healthy early childhood development and foster a deep connection with nature through its year-round nature preschool program. As our preschool grows, we are always interested in talking with individuals interested in joining our team as a full-time year-round lead or assistant teacher. If you are looking for part-time flexible hours, consider joining us as a substitute teacher. This job is for you if you have a genuine love for young children, a deep personal connection to nature, a commitment to high-quality care and learning, and previous experience working with preschool-aged children and their families.
Not sure which position is the best for you right now?
CLICK HERE for our Preschool Lead Teacher job description
CLICK HERE for our Preschool Assistant Teacher job description
CLICK HERE for our Preschool Substitute Teacher job description
Please submit your cover letter and resume, and/or questions regarding positions at our preschool to Sandra@nullthornenature.org and include "Preschool – Your Name" in the subject line. All applicants will receive an email acknowledgment that their information has been received. Those candidates selected for further consideration will be contacted directly.
---
Summer Camp – 2024 Seasonal Positions
Thorne Nature Experience is seeking fun, collaborative summer camp instructors who…
LOVE to play outside
Thrive in a role as a mentor
Enjoy engaging with children through outdoor exploration
Are highly relational and effective communicators
Care about equity and diversity
We accept applications year-round for the following positions:
Please click on each job title for a full position description.
How to Apply: If YOU are interested in being a part of the Thorne 2024 summer team, please email a statement of interest with an attached resume to natalie@nullthornenature.org.
---
Looking for Volunteer & Internship Opportunities?
Volunteering and interning at Thorne is a great way for you to get to know our organization and for our team to get to know you. Many of our year-round team members started out as volunteers, interns, or seasonal employees. Follow the link below to learn more.
CLICK HERE for volunteer and internship opportunities.