FAMILY PROGRAMS
Thorne's unique brand of fun, hands-on learning in nature is not only for kids. We have unique family programs too! We hope to see you and your kids at one of our Festivals, Friday Family Fun events, or Parent and Child "Camp Experiences."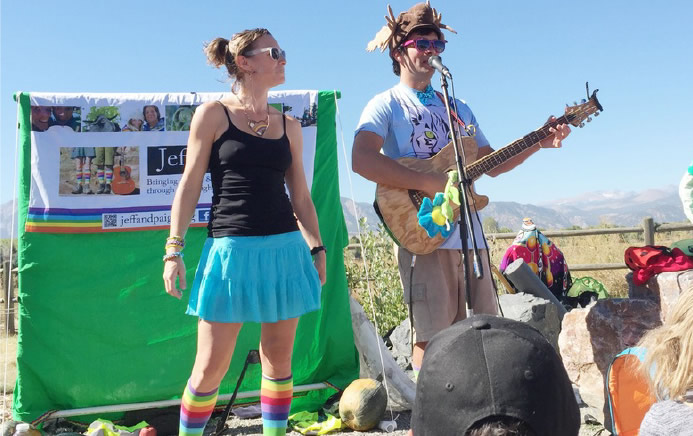 FESTIVALS
Join Thorne at Sombrero Marsh on Boulder Valley School District's In-Service Days for our FREE Spring and Fall Festival. We will have nature themed arts and crafts, face-painting, and games as well as guided explorations of Sombrero Marsh with Thorne staff and dancing and singing with our favorite nature musicians Jeff & Paige. Thorne Festivals are most enjoyable for toddlers to tweens and their parent or guardian. All children must be accompanied by a guardian.
Festivals activities are mostly held outdoors, rain or shine. Please plan for the weather and bring sunscreen, appropriate clothes, and water. You are also welcome to bring a picnic lunch and blanket to sit on and enjoy the mountain views. We will have light refreshments provided by in-kind donors.
CLICK HERE for the dates and times for our next festival as well information on how you can register to attend (space is limited and pre-registration is REQUIRED).
FRIDAY FAMILY FUN EVENTS
Throughout the summer, Thorne hosts Friday Family Fun events at Sombrero Marsh in Boulder and the Kassler Center in Littleton. For each event, Thorne invites nature musicians like Jeff & Paige to play music or special guests like the Birds of Prey Foundation or the Butterfly Pavilion to share nature specimens. If you and your kids like to dance and sing or get up close to and learn about birds, amphibians, and reptiles, these events are for you! CLICK HERE for the dates and times of upcoming Friday Family Fun Events.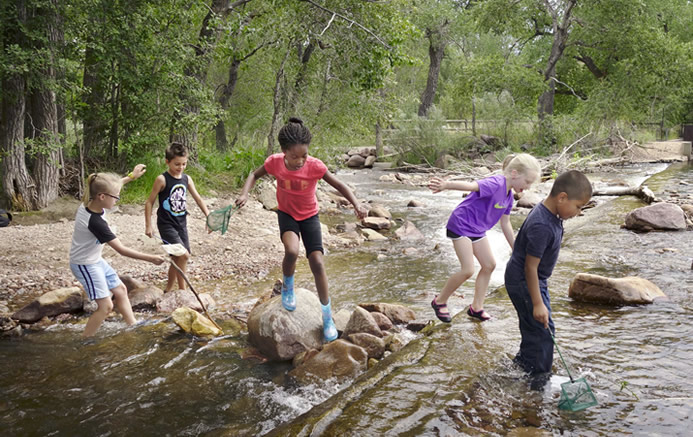 PARENT and CHILD "CAMP EXPERIENCES"
With Thorne's one-day, two hour Parent and Child "Camp Experiences" you and your preschool-age child can enjoy learning in nature together. Thorne instructors experienced in early childhood education will be your guides to explore the diversity of Colorado's Foothills environments. Discovery happens through arts and crafts and age-appropriate stories and games. Be ready to get dirty, have fun, and safely explore the great outdoors with your child. Examples of "Camp Experiences" include Busy Bugs, Forest Fairies and Gnomes, and Woodland Wonders. Detailed information about each "Camp Experience" including dates, times, and locations are available in Thorne's Summer Camp print brochure or online catalog. Registration is available through our Summer Camp registration system.
Well, you've truly outdone yourselves this time! The concert was phenomenally educational while being fabulously fun!
– Jeanne Bucci, Mom