PROMOTE
We appreciate you spreading the word about Thorne programs and the benefits of getting kids out in nature! Below are some of the ways that you can help us share the magic of Thorne programs with local families and community members.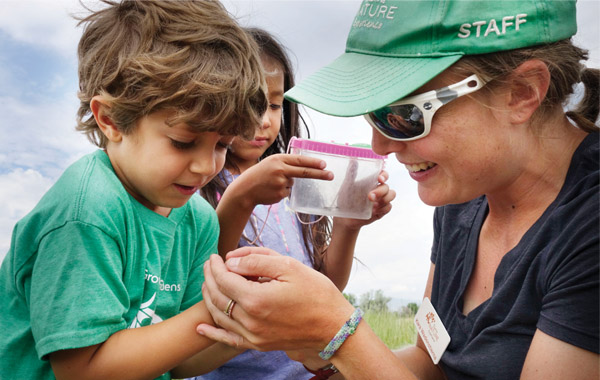 LIKE THORNE ON FACEBOOK
CLICK HERE to "Like" Thorne on Facebook!
FOLLOW THORNE ON INSTAGRAM
CLICK HERE to follow Thorne on Instagram!
RATE & REVIEW THORNE ON GOOGLE
CLICK HERE to share your experience of Thorne programs.
REFER-A-FRIEND
CLICK HERE to invite your friends to check out Thorne Nature Experience's award-winning environmental education programs.
BE A PARENT AMBASSADOR
If you're excited about Thorne and believe that kids grow better in nature, become a parent ambassador by sharing your experience with local families and community members! Parent ambassadors can be as engaged as they would like to be. It can be as simple as sharing on social media and email, or as involved as volunteering at our programs and events.
Here are some of the ways that you can help us share the joy of Thorne programs:
Rate & Review Thorne
Share and post about Thorne in parents' groups
Tell others in your parent and school communities about Thorne
Volunteer at Thorne programs and events
CLICK HERE to join our parent ambassador email list. On this list you will receive occasional emails about opportunities for promoting Thorne programs.
CLICK HERE if you're interested in becoming an even more involved parent ambassador or if you have an idea about how you might be able to spread the word.
We are so grateful for our community of engaged families and it is one of our greatest joys to watch the children of our community grow up in nature with Thorne programs. Thank you for your support of our programs and mission!