ABOUT THE CAMPAIGN
Thank you for celebrating Natural Night In with us from the comfort of your own home! We are blown away by the support we received from you and our incredible community who made Natural Night In a resounding success! Thanks to you, through the No Paddle Paddle Raise, the Super Silent Auction, our campaign Sponsorships and the $75,000 matching gift, Thorne raised $225,000!
In the interest of public health, this fall we won't be gathering together for Thorne's 14th annual Natural Night Out fundraising event. Instead, we have adapted to bring your favorite aspects of the event straight to your home for the first ever, Natural Night In fundraiser!
This adaptation is just one of many pivots that Thorne has made over the past several months, and we are finding that change leads to important innovation! For instance, our beloved Summer Camp was adapted to a small-group size model which allowed parents and campers the option to "Choose Your Own Adventure" and create their own fun.
These new camps were so successful that we're bringing the concept to Natural Night In!
Thanks to Thorne, Nature has remained open for ALL Boulder County youth during the COVID-19 pandemic. The mental and physical health of our children has been significantly challenged by school moving from the classroom to the computer, recess being cancelled, and parks and playgrounds being shuttered. With your continued support, we will continue this work throughout the pandemic to ensure that ALL youth in our community have access to the benefits of nature.
Get Involved with the Natural Night In Campaign!
DONATE
Since March, Thorne has responded to the emergent needs in our community. Impactful plans for this fall are underway and your support is critical to serve those most vulnerable in our community.
PARTICIPATE
We are bringing your favorite aspects of Natural Night Out to the comfort of your home this year. Click the button to Choose Your Own Adventure and participate how you wish!
CELEBRATE!
It's important to celebrate good news these days! Thorne has pivoted staff, programs and resources to respond to COVID-19 and connect underserved youth to nature when they need it most.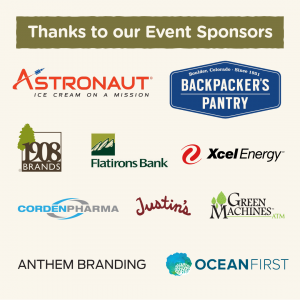 "Thorne has been an amazing experience for our kids. The quality of care and quantity of fun has not been diminished because of COVID. The kids come home happy, tired and played out and looking forward to the next day. We're looking forward to next summer already!"
– Carolyn Schilling, 2020 Summer Camp Mom